The textile and fashion industries have seen multiple changes within the last decades as consumers, governments and stakeholders push for more sustainability, transparency and innovation. One of the biggest challenges facing the industry is the ability to gather data from the supply chain. Outsourcing in the 1970s led to opacity as brands and retailers were separated from the means of production.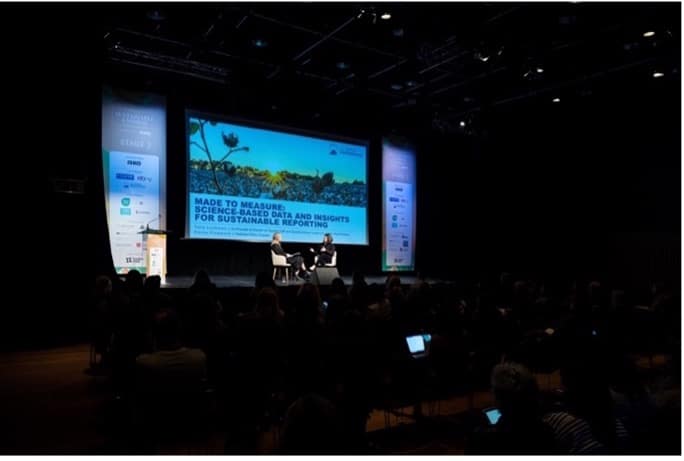 Now, the issue lies in two places – the lack of primary or field-level data gathered and the generalization of the data that is available. This treatment of data risks companies making assumptions which, in turn, leads to greenwashing.
At the end of March, the U.S. Cotton Trust Protocol was proud to participate in an event where these industry-wide issues were discussed – the Drapers Sustainable Fashion Conference.
The event brought together brands and organizations to discuss industry-wide issues, including the need to source better data. Brands and retailers rely on the data they can obtain from suppliers to accurately report their sustainability efforts to customers and stakeholders.
Tara Luckman, advisor to the U.S. Cotton Trust Protocol, spoke with Drapers' Feature Editor, Emma Finamore, during the event. They discussed how technology enables growers to collect better data and grow a crop more sustainably, while also allowing for increased transparency through the supply chain. The event also highlighted the power of industry collaboration, with representatives from a range of organizations and brands coming together to discuss key issues.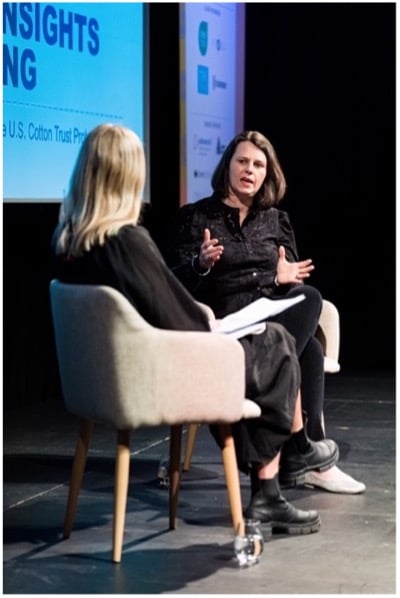 Another key topic threaded throughout the event was the power of industry collaboration. The conference facilitated conversations between representatives from the All-Party Parliamentary Group (APPG) on Textiles and Fashion, M&S, PVH, and VF Corp. During the opening session Dr. Lisa Cameron, Chair of the APPG on Textiles and Fashion, spoke on the importance of getting the industry and lawmakers to work together – as collaboration to address wide-spread issues is vital.
Representatives from Gant and Mulberry also discussed the importance of sourcing high-quality and long-term sustainable materials to promote a circular economy and overall longevity. The two brands shared insights and learnings with the industry, contributing to the overall goal of improving the industry's environmental impact.
The Drapers Sustainable Fashion Conference provided an excellent opportunity for brands and organizations to connect and discuss how to improve their sustainability efforts. The U.S. Cotton Trust Protocol was proud to participate in the event and contribute to the ongoing conversation around sustainability in the fashion industry. By working together, we can make a positive impact on the industry's environmental impact.