Photo credit Jim Hannon/TimesDaily File
When it comes to working in the cotton industry, it's all about getting the job done. It doesn't matter who you are as it all boils down to quality, passion and sustainability to ensure the job gets done right every time. On this International Women's Day, we are proud to highlight a few of the women who are making their mark.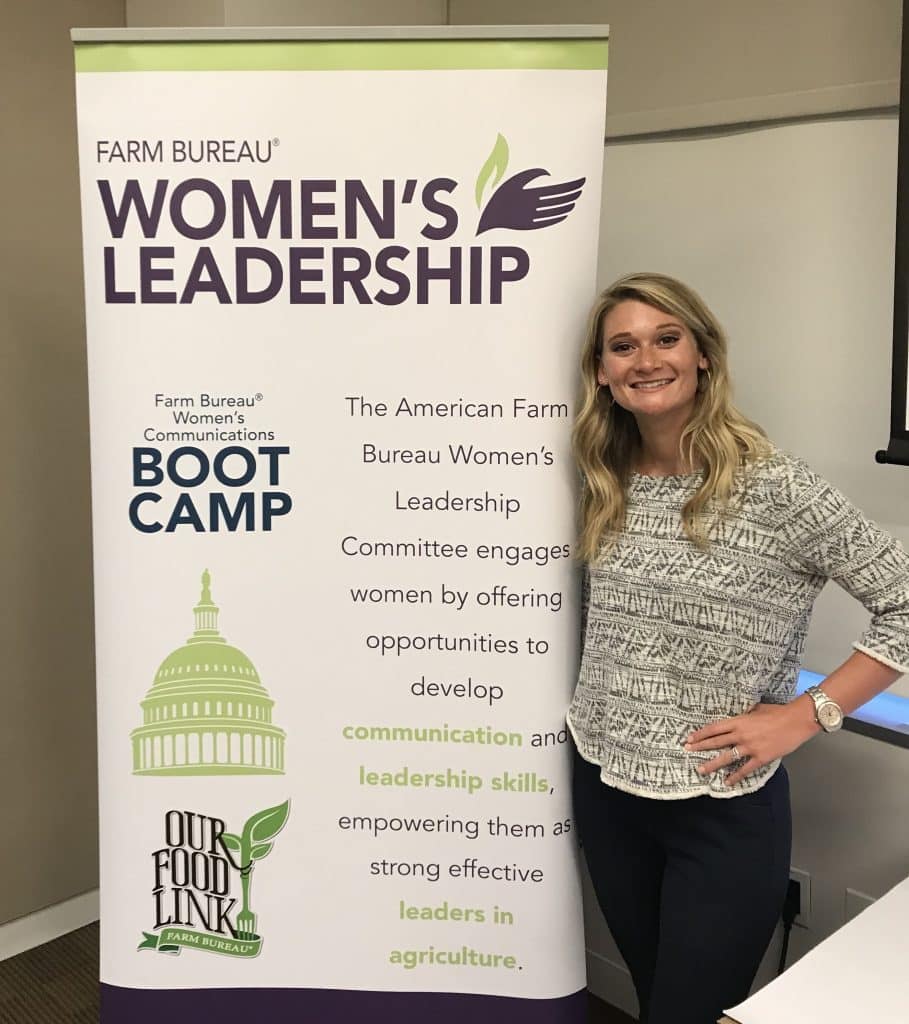 Rachel Lee is a county executive director for the United States Department of Agriculture's (USDA) Farm Service Agency (FSA). She didn't grow up farming but received encouragement from her family to follow her passion and pursue a career in agriculture. She attained multiple degrees from Mississippi State University in agriculture and extension education and after marrying her husband, Kellon, they moved to Louisiana to help on his family farm. The Lee's are members of the U.S. Cotton Trust Protocol and have been enrolled since the program's pilot.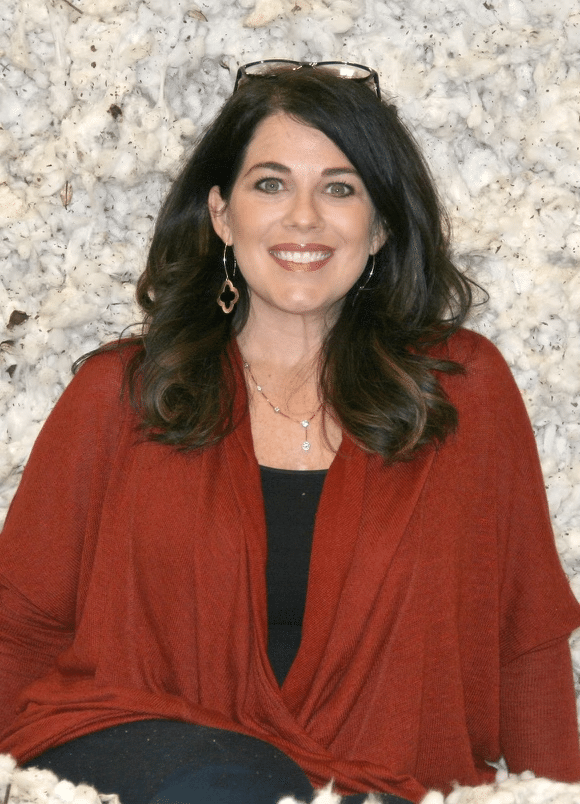 Jacyln Dixon Ford is Vice-President and Chief Operating Officer, Dixon Gin Co., Inc., in Georgia and also works with her brothers on their family's farm. She returned home to run the family's newly acquired gin one year after graduating from the University of Georgia and marrying her husband. Dixon Farms won the 2010 Cotton Marketer of the Year Award, the first time in the award's history that the winning operation was run in part by a woman. Their farm and gin are members of the Trust Protocol.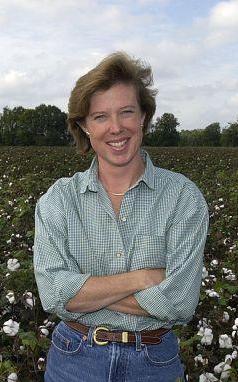 Larkin Martin of Alabama has managed her family farm, serving as principal, over the past three decades. Martin is highly active within the cotton industry and became the first female Chair of the Cotton Board in 2009. In addition to being active in the cotton industry, she is also past Chairman of The Farm Foundation, The Public Affairs Research Council of Alabama (PARCA), and the Federal Reserve Bank of Atlanta She has served as a director of the Kenya based NGO Africa Harvest and was named an Eisenhower Agricultural Fellow in 2012.She is a graduate of Vanderbilt University. Her family farm is enrolled in the Trust Protocol and are implementing regenerative agriculture practices.
Q. What motivated you to have a career in the cotton industry?
Rachel: It was my mom who encouraged me to pursue a career in agriculture. She thought that agriculture would be something I would be interested in. Now, being involved in the production side of our food and fiber system for our family farm helps to feed that passion. In my current role as county executive director with FSA, I am the lead for our county aiding our staff in training and implementation of programs that serve our local farmers, ranchers and agricultural partners. USDA FSA provides a strong safety net of conservation, disaster, and commodity programs.
Jaclyn: I always knew I wanted to return home to the farm. After I graduated from the University of Georgia with a degree in Agricultural Communications, I started my career at Georgia Farm Bureau where I learned more about agriculture politics. I enjoyed lobbying at the state level but also missed the farm. When my family bought a cotton gin, my dad asked me to oversee it. I started running the gin in 2001. Today I am responsible for ginning, shipping, pricing and contracting cotton. I also market cotton on behalf of our grower customers.
Larkin: My father's family has always farmed in the same area of Alabama. In my generation there are only daughters. I am the oldest and was always interested in the farm growing up. I drove tractors and evaluated cotton fields for other growers for summer jobs in high school and college, but I did not have plans for a career in farming or for cotton industry involvement until my father was diagnosed with cancer when I was in my late 20s, working in Washington, D.C and considering graduate school. When he was diagnosed, I postponed graduate school and moved home to help while he underwent treatment. I enjoyed the work and have never left. My father was very involved in the cotton industry, so I had his example to follow as I assumed responsibility for the farm.
Q. What do you think are the most important issues facing the industry today?
Rachel: Providing data and metrics that support our farming practices is extremely important. I work with growers every day to help them ensure they have the data they need to make informed decisions for their operation. Before I worked at FSA, I worked at USDA's Natural Resources Conservation Service (NRCS). In both roles I've worked with farmers on a daily basis. For them, it's about the long game and making the best decisions today for the next generation to carry on the farm. Sustainability is constantly top of mind—whether that be financial sustainably, or more field-level sustainability to ensure growers are being the best stewards of the land.
Jaclyn: As a ginner and marketer, we're responsible for helping the growers who use our gin. This means I have to be knowledgeable about the issues impacting our industry. We know that our end use customers—brands and retailers—need transparent supply chains and access to sustainably grown cotton that today's consumers demand. Continuous education and improvement are key to ensuring we're using all the best technologies so we can document, measure and quantify our sustainable practices—whether that be at the field level or throughout the ginning process as we look to get our cotton to consumers.
Larkin: Cotton faces profitability challenges on farms and stiff competition globally from other kinds of fibers. Cotton has the advantage of being a natural, versatile, renewable and biodegradable fiber. Textile brands and retailers are looking much further back into their supply chains than they have in the past. They want to understand the environmental impacts of every step, including raw material production. The whole industry faces the challenge and the opportunity of answering those questions. Constant improvement in production methods with an eye towards adopting agronomic practices that reduce soil erosion and capture and store moisture and soil carbon, adoption of mechanical/technical/genetic advances are all parts of meeting that challenge. Increased transparency and traceability in marketing and manufacturing pathways can increase the value of that responsibly grown cotton.
Q. What does sustainability mean to you and why is Trust Protocol membership important?
Rachel: Sustainability is an important topic for agriculture. For decades the U.S. cotton industry has employed sustainable farming practices—however, we knew we had to document and verify at the field level. This is where the Trust Protocol comes in, as the initiative is a farm-level science-based sustainability program that provides data led assurances, measurements and outcomes to help meet the needs of brands and retailers—something that has been lacking in the industry to date. For both growers and brands and retailers, the Trust Protocol bridges the gap. The program allows growers to access data so they can continually improve their sustainable growing practices.
Jaclyn: As a ginner, it's also our job to ensure sustainability as we prepare cotton for our end use customers. We clean the cotton and then separate out the left-over leaves and stems, as well as the cotton seeds from the lint to make bales of cotton that are ultimately shipped. The ginning process is extremely efficient. We don't waste anything. Cotton seed is either sold to be crushed into oil or used for livestock feed. What we call gin trash—the sticks and leftover stems- are composted. Nothing is wasted. We're as efficient as we can be to ensure sustainable production throughout the cotton production supply chain. From the point of view of our family farm and as ginners, I'm pleased we have the Trust Protocol so we can document our sustainability throughout the entire supply chain.
Larkin: Our farm has worked hard to adopt practices that are considered sustainable or regenerative. For us it meant moving from an almost monocrop cotton operation to a multi crop farm, annually growing cotton, corn, soybeans and wheat in rotation. We have tried other crops, including canola, peanuts, sorghum, sesame and barley as a way to increase the soil health benefits that come from additional crops in the rotation. It has also meant intensive soil testing and variable rate applications of inputs whenever possible, minimizing tillage and planting cover crops. We plant our cotton right in the residue from the cover crop because it provides a mulching effect to build organic matter, aids with erosion control and soil moisture infiltration during rains and moisture retention in the hot summers. We don't have a lot of irrigation. Everything we implement ties back to sustainability, either environmental or economic. The Trust Protocol is a great step for the cotton industry to take to help farms have data to evaluate what we are doing in the fields and how our practices have improved or can improve further.
Q. What advice do you have for other women who are interested in careers in the cotton and agriculture industry?
Rachel: I've seen more women becoming involved in agriculture in the past few years, which is very encouraging to me. I urge women beginning to farm and women who own land to always be open-minded, take every opportunity to learn something new, ask questions and be willing to grow. It can be intimidating to enter a historically male-dominated industry, but I encourage women new to the field to take this feeling and use it as motivation to work harder and succeed. We can inspire other women to enter this field that is challenging but rewarding.
Jaclyn: While it can certainly feel uncomfortable being a minority in a male-dominated field, it feels good to see that more women are getting involved in agriculture and in leadership positions in the industry. I also think it's important to delegate work and thankfully I have a lot of support from my family and my co-workers As a mother, this is helpful because I can spend more time with my two children. I'm proud that they're invested in our farm too, although I want them to do what makes them happy. I have a feeling that at least one of my children will come back to the family farm someday and I want to do all I can to prepare them to be successful.
Larkin: Women have always been involved in farming, often serving in families and companies in crucial roles, but often supporting roles. When I assumed responsibility for our farm in 1990, like it or not, I immediately became the principal. I did not have to work my way up a ladder in an organization. I just had to prove to the people watching, both inside and outside the farm, that I could get the job done. What I needed and was lucky to find were several good mentors/supporters/advisers who took the time to help me. Almost all of them were men, both on our farm and in the cotton industry. That would be my best advice to anyone. Look for and appreciate good mentors. I also think it was important that being female was not something I saw then or now as defining my ability to do the work or serve as a leader. Projecting that point of view probably allowed others to see the same thing. A good thing for anyone to remember as they build a career is that it is hard for others to imagine you in roles you do not project for yourself.